Making Progress with Augmented and Virtual Reality.
Posted On:
March 20, 2019
Augmented Reality: AR is a live indirect view of the world in which certain elements are added on or "Augmented" by various trigger inputs such as sound, video, graphics or GPS data. Augmented Reality is giving another perspective to us to see the world.
In its essence, AR is about providing a lot more information than the intended media can afford. For instance, a brochure or a catalogue can only provide basic data about a given product.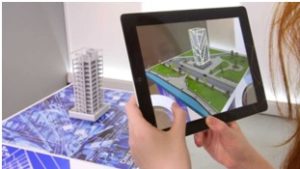 With the introduction of AR, a barge of additional data ranging from specs to real-time sample videos to just about any digital information can be displayed with minimal hassle.
Hence this highly flexible and practical technology has found its place in the gamut of industries ranging from Archaeology, Architecture, Visual Art, Commerce, Construction, Education, Search and Rescue, Video games, Medical, Military, Navigation, a lot more and counting. Everyday AR is searching new horizons and finding new application which has redefined the way product showcasing is done.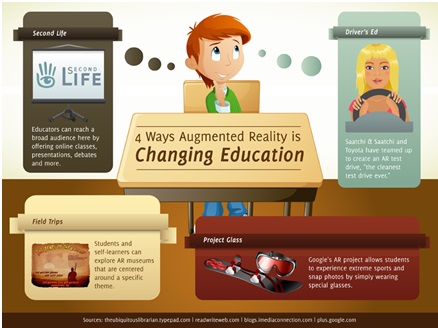 Virtual Reality: VR, also termed as immersion reality, is a technology that duplicates a part of the environment and simulates a user's physical movement to allow for user actions.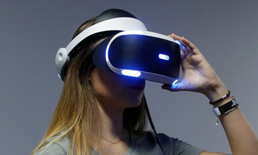 In its essence, VR creates a unique sensory experience for the user where one can feel immersed within the elements of the virtual environment thereby creating an experience like no other. The essential components of VR are:
I. Three-dimensional images that appear to be life-sized from the perspective of the user
II. The ability to record a user's movements, particularly the user's head and eye movements, and correspondingly adjust the images on the user's display to reflect the change in perspective
Virtual Reality has unsurprisingly found its way through various fields like Education and Training, Video Games, Fine Arts, Heritage and Archaeology, Architectural Design, Therapy, Film, Media and virtually everything in between.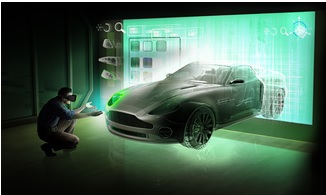 In today's world, VR holds immense potential to allow a user or group of users to experience a three dimensional world and manipulate and explore while interacting with each other.
In the case of product showcasing, VR acts as a pedestal on which basically any product or even an abstract concept can be showcased along with the interactivity which lets the clientele get a first hand and indelible impression of the product and its intricacies.
Mayabious Art has been one of the pioneers in the field of AR(Augmented Reality) and VR(Virtual Reality) in the country. Through constant innovation and quest for new technologies we have carved a niche into this major interactivity revolution which has only recently unfolded.
We have been successful in introducing AR/VR to a vast array of industries viz. real estate, manufacturing, furniture, fashion and a lot more. We have been hugely successful in educating major national and international clientele and even big business houses like Tata Steel about the applications of AR/VR to redefine product showcasing.
With a highly qualified and energetic team of technological experts, our AR/VR products have addressed the challenges of product showcasing across the sectors and have been able to provide innovative solutions to maximize their business potential.
We have ofcourse just commenced our pursuit in the quest for perfection but have achieved tremendous success in a relatively short span of time. Here on, the only path we seek is forward. With opportunities galore and an unquenchable thirst for perfecting new technologies, Mayabious is well and truly on course this immaculate journey